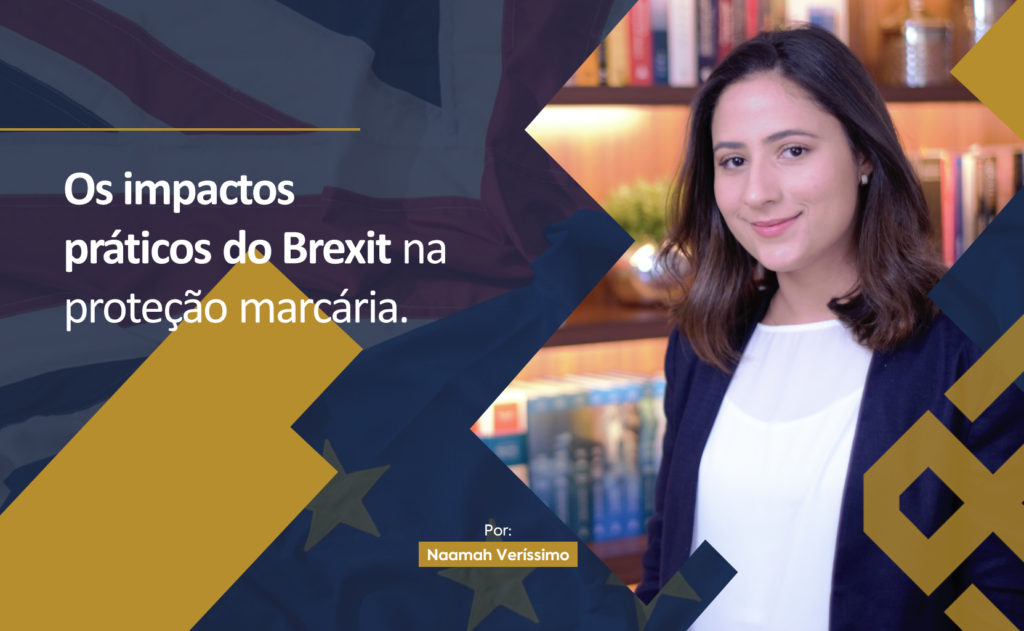 Desde o dia 01 de janeiro de 2021 o Reino Unido (RU) abandonou efetivamente a União Europeia (UE) e, como consequência do Brexit, a proteção de marcas naquele território passou a ocorrer separadamente.

Nesse contexto, as marcas registradas até 31 de dezembro de 2020 na União Europeia, por meio do Instituto da Propriedade Intelectual da União Europeia (EUIPO – European Union Intellectual Property Office), passaram a ser protegidas no Reino Unido, automaticamente e sem custos, mediante registro apartado, que tramita perante o Escritório de Propriedade Intelectual do Reino Unido (UKIPO – Intellectual Property Office of the United Kingdom).

Os registros no Reino Unido, apesar de totalmente independentes e, agora, regulados pela legislação nacional, são idênticos aos registros originários da União Europeia, ou seja, mantiveram as especificações, classes, datas de depósito, concessão e demais informações.

Portanto, por não haver mais vínculo entre os registros, caso o detentor de marcas possua interesse na transferência, licenciamento, cancelamento ou prorrogação do registro, os atos deverão ocorrer separadamente no Reino Unido e na União Europeia. É possível obter maiores detalhes na base de dados do UKIP

Da mesma forma, os interessados em proteger suas marcas no Reino Unido (Inglaterra, Escócia, País de Gales e Irlanda do Norte) e nos demais países da Europa, deverão solicitar o registro nos dois órgãos responsáveis, EUIPO e UKIPO.


Av. República Argentina, 210, 14º and.
Batel – CEP 80240-210
Curitiba – Paraná – Brasil
+55 41 3078-7788
[email protected]